Futian Xianglinghou two-wheeled refrigerated truck Euro VI
Foton Xiangling rear two-wheeled refrigerated truck vehicle parameters
product name
Futian Xianglinghou two-wheeled refrigerated truck (3.1 meters long)
Vehicle model
BJ5031XLC5JV4-51
Dimensions (mm)
5070x1740x2455
Body size (volume)
3120x1560x1530
Rated load (kg)
1615
Top speed (km/h)
100
Total mass (kg)
3495
Fuel type
gasoline
Curb weight (kg)
1750
Emission Standards
Euro Six
Futian Xiangling rear two-wheeled refrigerated truck chassis parameters
Chassis model
BJ1031V5JV4-51
Chassis brand
Fukuda
Number of passengers
2
Front track (mm)
1320
Wheelbase (mm)
2400,2750
Rear track (mm)
1280
Number of tires:
6
Tire specifications
175R14LT 8PR
engine model
DAM15KR
Engine horsepower
115
Futian Xiangling Rear Two-wheeled Refrigerated Car Body Material
Chassis configuration
2750 wheelbase, DAT18R-5 gearbox, DAM15KR Dongan engine, 115 horsepower, ABS, direction assist, air conditioning, rear two wheels, 175 tires.
Body material

Car body: the use of polyester wet plate making technology and glass fiber reinforced whole wooden car body frame structure, fully enclosed polyurethane plate bonding method; thermal insulation performance reaches the Euro A-level standard.

Compartment board: The inner and outer wall panels are made of domestic high-quality 2.5mm nano-glass reinforced plastic (no light absorption, good heat insulation, strong hardness, and oxidation resistance); the middle insulation material is non-void filled imported polyurethane; the thickness of the compartment is 80mm; the bottom of the compartment is aluminum Alloy pattern plate or choose flat nano glass fiber reinforced plastic;

Accessories: aluminum alloy edging around the car body, stainless steel corners, stainless steel door locks, 4 pieces of anti-collision rubber, stainless steel door frames, stainless steel hinges, energy-saving lighting in the box.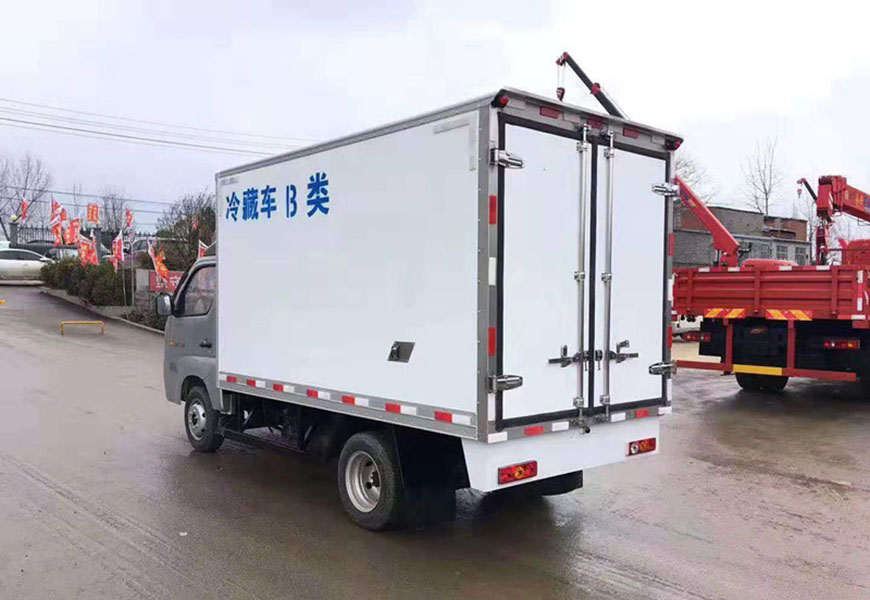 Welcome to Chengli Special Automobile Co.,Ltd, any questions contact us via: sales@chengli.co