Foton Aumark One-to-Two Wrecker
Features:
Foton Aumark One-to-Two Wrecker (CLW5040TQZB5), Chassis Model BJ1049V9JD6-A3, Emission Standard GB 17691-2005 Euro VGB3847-2005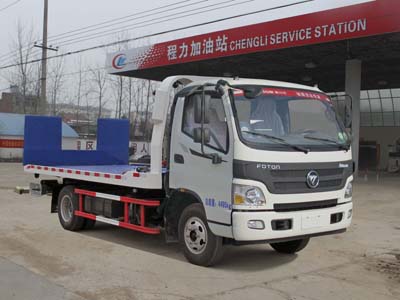 Detailed vehicle parameters
The main technical data of the Foton Aumark One-to-Two Wrecker (CLW5040TQZB5) product
product name
Foton Omarco Blue One Tow Two Wrecker Truck (CLW5040TQZB5)
Dimensions (mm)
5995×2300×2350
Chassis model
BJ1049V9JD6-A3
Cargo compartment size (mm)
××
Front passenger
3
Rated passenger (person)
Total mass (kg)
4495
Approach/departure angle (°)
22/12
Rated mass (kg)
Front suspension/rear suspension (mm)
1095/1540
Curb weight (kg)
4100
Maximum speed (km/h)
99
Emission Standards
GB 17691-2005 Euro V, GB3847-2005
Vehicle description
Lifting weight: 200kg. Protective material: Q235A carbon steel, vertical connection method: the left and right side protection adopt bolt connection; the rear special device interferes with the rear protection, so the rear protection is exempt. ABS system controller model: 44600XXXX0, manufacturer: WABCO Automotive Control Systems (China) Co., Ltd. Optional different rear profile pictures.
Foton Aumark One-to-Two Wrecker Chassis Parameters
Chassis model
BJ1049V9JD6-A3
Fuel type
diesel fuel
Number of axes
2
Front track (mm)
1665,1730,1490,1688
Wheelbase (mm)
3360
Rear track (mm)
1525,1590,1425,1615
Number of tires
6
Tire specifications
7.00-16LT 8PR, 7.00R16LT 8PR, 7.50-16LT 6PR, 7.50R16LT 6PR, 8.25R16 6PR
Foton Aumark One-to-Two Wrecker Engine Parameters
engine model
Engine manufacturer
Displacement (ml)
Power (kw)
ISF2.8s5129T
ISF2.8s5148T
ISF3.8s5141
ISF2.8s5R117
ISF3.8s5154
Beijing Foton Cummins Engine Co., Ltd. Beijing Foton Cummins Engine Co., Ltd. Beijing Foton Cummins Engine Co., Ltd. Beijing Foton Cummins Engine Co., Ltd. Beijing Foton Cummins Engine Co., Ltd.
2780
2780
3760
2780
3760
96
110
105
87
115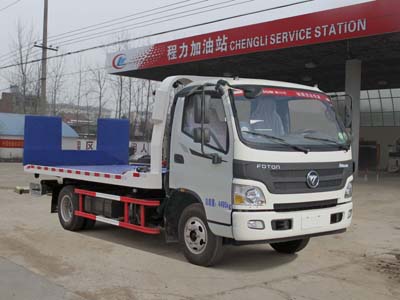 Foton Aumark  Wrecker, Foton Wrecker,  Aumark  Wrecker, One-to-Two Wrecker, Foton 6 wheels Wrecker, Foton tow truck, Foton rescue truck
Welcome to Chengli Special Automobile Co.,Ltd, any questions contact us via: sales@chengli.co